Top deal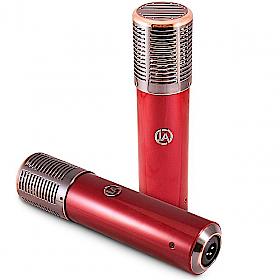 ---




991,00 €
[Excl VAT]
AL-X751
The AL-X751 is a large diaphragm "hybrid" condenser microphone hand-built in Nashville, TN that was designed to emulate the tonal characteristics of the infamous, vintage, Telefunken ELAM 251, and take those characteristics a few steps higher with our revolutionary LA-1e capsule design.
Capsule
The heart of the X751 is our revolutionary LA-1e capsule. A modern redesign of the legendary CK12 edge terminated capsule found in vintage greats such as the AKG C12, AKG 414, and Telefunken ELAM 250/251. The LA-1e consists of precision machined 34mm backplates hand lapped to extremely tight tolerances that are skinned with ultra thin 1 Micron mylar platinum coated by our state of the art in house sputter machine. They are meticulously assembled and super fine tuned to yield the absolute ultimate microphone
Showroom model in almost perfect condition. Including: carrying case, wind/pop foam, elastic suspension.
Vat included: 1199 Euro
---