Incredible deal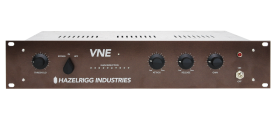 ---
2.964,00 €
[Excl VAT]
Hazelrigg VNE Single-Channel All Tube PWM Compressor
Based on the legendary D.W. Fearn VT-7. Hazelrigg are the new owners of D.W. Fearn and fully implement and manufacture to his original high standards.
Unique compressor! (one of the fastes in the tube compressor range).
Showroom model in mint condition!
Full warranty!
more info: https://www.hazelriggindustries.com/vne-compressor
Price VAT included: 3586,44 Euro
Questions about Hazelrigg VNE Single-Channel All Tube PWM Compressor? Contact us!
---