Promotions
---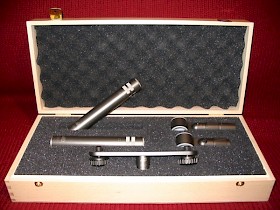 Microtech Gefell M300 Stereo Pair




Small Capsule Matched Condenser Mic Pair. With stereo bar and holders.
Promo valid until the end of 2016!
1399 Euro ex VAT!
---

Buzz Audio DBC-M Diode Bridge Mastering Compressor




Mastering version of the acclaimed DBC Diode Bridge Compressor.
Showroom model in prefect condition.
Only 1 pce available!
2150 Euro ex VAT (2.601,50 Euro VAT included)
more info:Buzzaudio
---





Hazelrigg VLC-1 Mic Pre and EQ. Amplifier and PSU designed and licenced by the fabulous D.W. Fearn!
A D.W. Fearn sound for an affordable price!
1 showroom model available. Perfect condition.
2299 Euro ex VAT (2781,79 VAT included)
More info: hazelriggindustries.com
---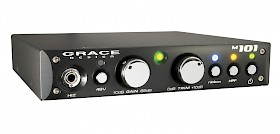 Grace Design M101 Preamplifier. Incredible quality in a small format.
Ribbon Mic Function!
Limited time offer: 625 Euro ex VAT (756,25 Euro VAT included) (valid until end of stock)
---

Chandler Germanium Tone Control
Chandler Germanium Tone Control. Incredible flexible EQ.
Including PSU-1!!
Only 1 pce available: 1675 Euro ex VAT (2026,75 Euro VAT included)